This week, we interview a PhD on salaries
ETFs, ESG, and 2nd stimulus check--we discuss it all.
Morning Stretch with the YMP Team
We are now avid Slack users—it's like AIM, but better and with GIFs. Most commonly used emojis include 🎉💯💪✅ because there's a lot of excitement in these threads. You'll find out soon enough.
Yeah, I Don't Give a **** What You Think
People who succeed with their personal finances tend to have a propensity to not care what others think, and that's a muscle we all must learn to exercise. In a Women's Personal Finance Group on Facebook, we recently saw this: a woman sharing her story of getting ridiculed for driving an older car model and how she brushed off the comment. An online ally chimes in, "Tell him you park your BMWX2 in your investment portfolio."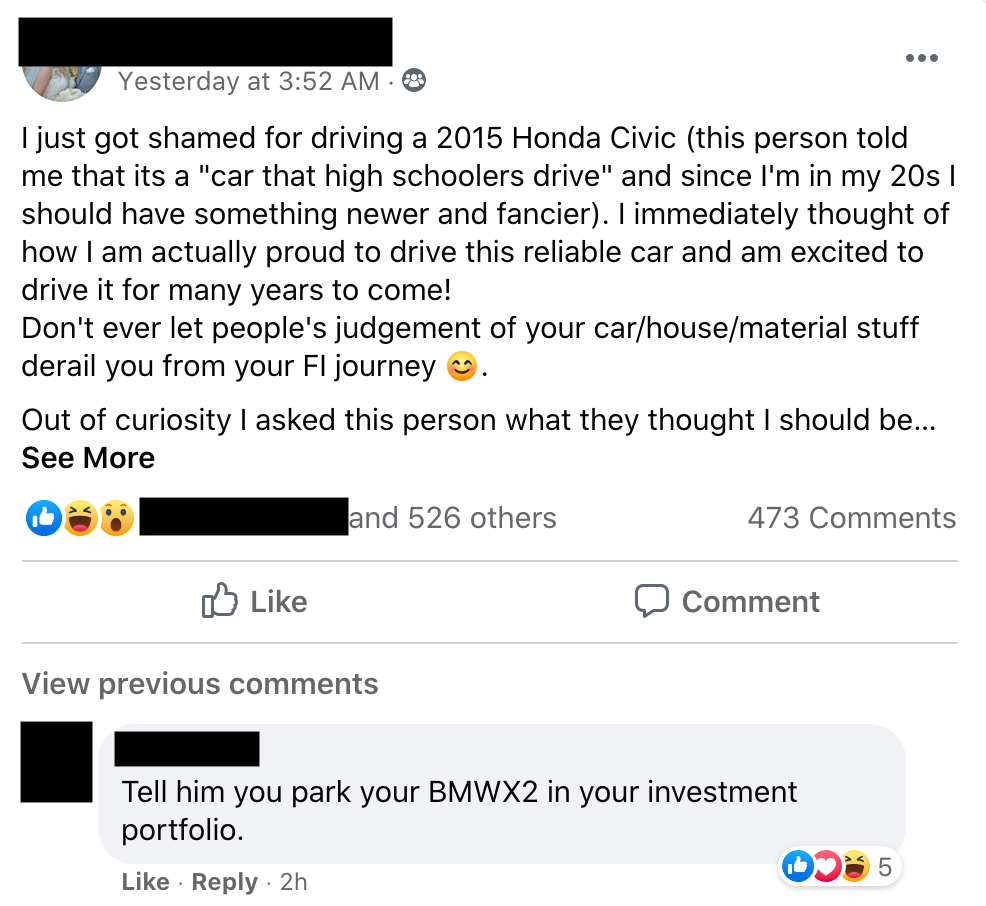 We love women supporting women. Again, to echo our thoughts: personal finance is personal. The choices you make now will impact your long term decisions, so think about what you want. If you make the decision to make some sacrifices or life adjustments to achieve a certain saving goal, you're just putting yourself on the right course. It's at your own pace, and within the circumstances you're given.
Like podcaster and real estate investor Paula Pant says, "You can afford anything, but not everything."
What We're Reading
Vanguard tops BlackRock in Battle to win ETF Business
Exchange traded fund providers go neck to neck to get investors throwing 💰 into their pot. In the first six months of 2020, Vanguard attracted ETF inflows of $90.4bn, marking a record half-year for their ETF business. Due to its $0 commission to trade stocks and ETFs online, Vanguard is a popular choice as a brokerage account.
Public Anticipation of a Second Stimulus Has Been Increasing
The entire reason for the first round of stimulus payments was the rapid onset of the corona virus. With the increasing cases (almost hockey stick growth-like), the recession may be longer than expected. The unemployed needs a floaty, and the first stimulus bill has kept them able to pay their bills and send a stable income. R
esearchers from the University of Chicago show as many as 
68% of unemployment insurance eligible workers may be receiving benefits that are higher than their regular earnings
.
Women-Led Activist Firm Bets on ESG Reforms in Emerging Markets
Remember we mentioned ESG?
Environmental, social and governance investing?
Cartica Management LLC
 sees opportunities for ESG in countries where such principles are less advanced, according to Emily Alejos, the firm's chief investment officer. Cartica, which manages about $1.2 billion in assets, focuses on small- and mid-cap stocks mainly in Brazil, China and South Korea.
"The trend of acceptance of ESG globally is improving significantly and dramatically," and not just for investors, Alejos said. "It is critical to every company in how they can be successful and create a sustainable business model."
Derek is a postdoctoral research fellow who lives in the Chicago suburbs and saves 75% of his salary—dang. He wants to be a millionaire and accredited investor by 35 and FIRE before 40. He currently pursues a frugal lifestyle and is looking for new ways to increase his income while on his F-1 student visa. Read more for the full article.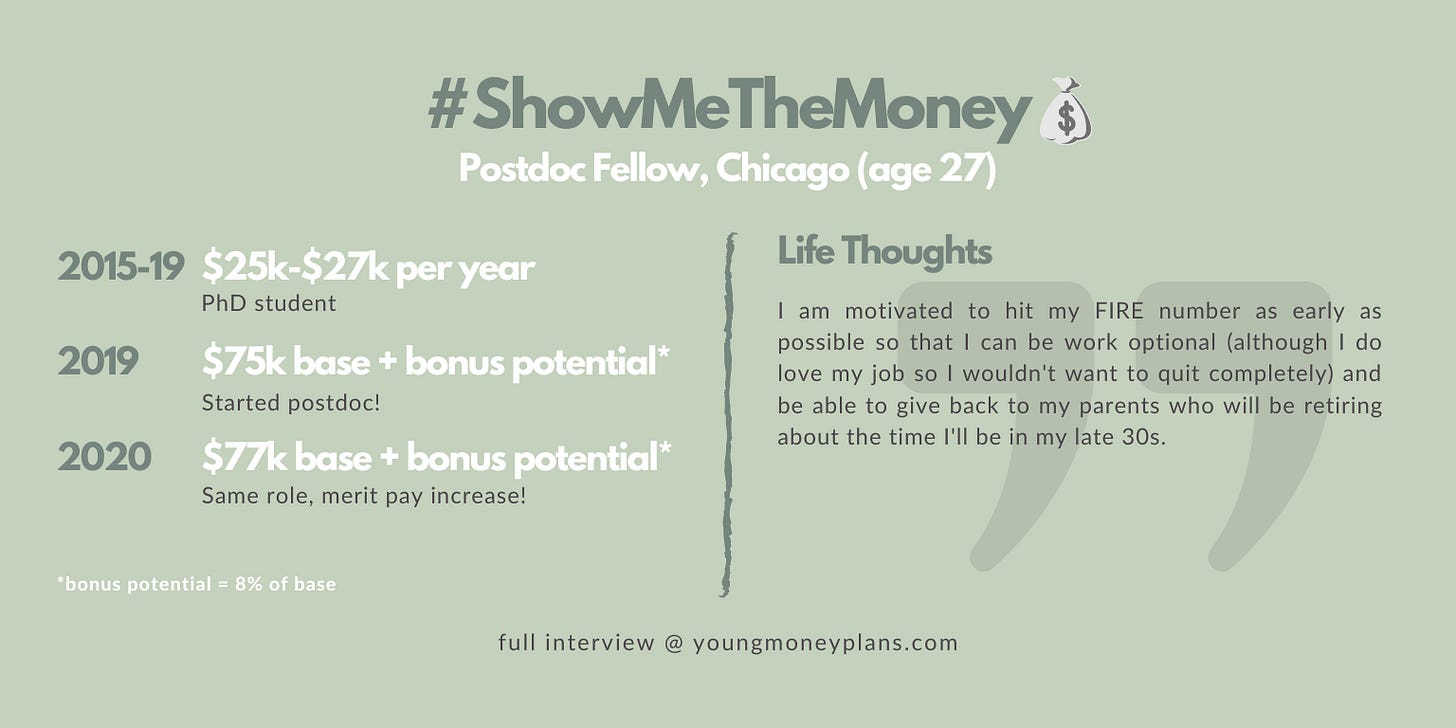 Also, we're not sure why Tax Day is a public holiday on Google calendar, but here's your last friendly reminder that
your taxes are due July 15, 2020
.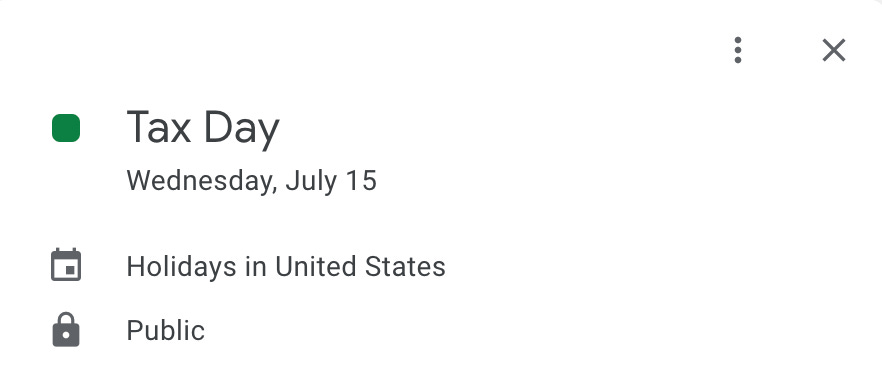 ---
If you like our content, please support us by sharing our newsletter!